Thank you to all our sponsors!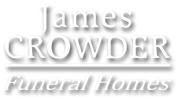 The 2019 Clear Lake Greek Festival sponsored by St. John the Theologian Greek Orthodox Church in Webster will be held May 10, 11 & 12, 2019 at Clear Lake Park. This popular annual cultural celebration will again bring the aromas, sounds, tastes and traditions of Greece to the Clear Lake area.
Each year, an estimated 3,000 people attend St. John's Greek Festival. At the festival, we will serve up an authentic dose of "filoxenia" (Greek hospitality and generosity of spirit) along with flavorful food, great music, dancing and pure fun. There is truly something for everyone!
The Clear Lake Greek Festival is St. John's major fundraising event. Saint John not only provides a sacred place of worship and support to its parishioners and their families, but also contributes to and assists the community and those in need.
We are excited to announce that this year we will once again offer various different levels of advertising and sponsorship programs. The sponsorship program and the ad book help to defray expenses and maximize support for our church's ministries while providing an opportunity for our sponsors and advertisers to reach many households in the Clear Lake area.
We hope you will join us in helping to make this festival even more successful than last year. If you have any questions, please feel free to contact us at sponsorship@clearlakegreekfestival.com

While the Clear Lake Greek Festival is a fun festival for our community, it's also St. John the Theologian Greek Orthodox Church's biggest fundraiser. If you would like to support future Greek festivals, as well as our ministry by providing an additional donation, please use the donate button below and thank you for your donation.
Donate Online:
---